We are always excited to welcome guests to the heritage-listed Pumping Station – its impressive architecture and unique history always makes for a memorable occasion. The size of its spaces and our experience hosting large-scale events make it the perfect choice for corporate activities, whether big dinners, cocktail parties or family days, and, of course, weddings. Full of character, it's one of our most popular spaces for that special day.
Boiler House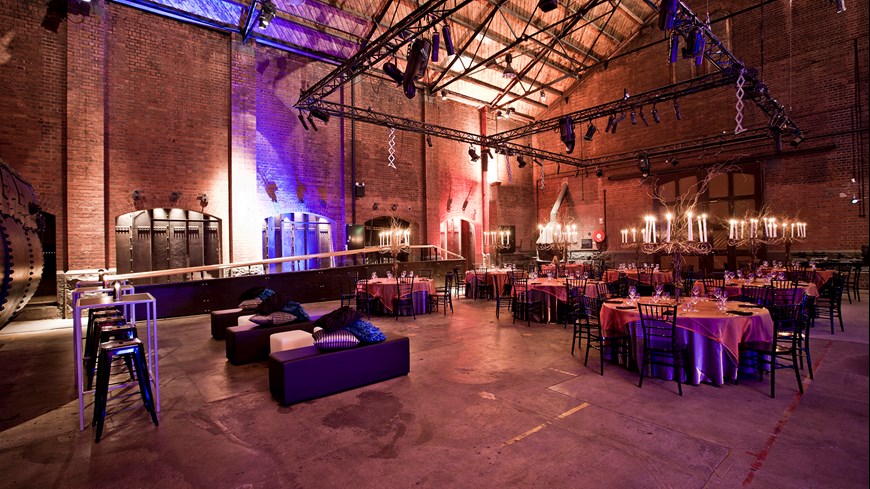 We love the Boiler House for its soaring, exposed ceiling and raw industrial feel – this is the stuff of warehouse lovers' dreams! With a sense of curious anticipation, guests enter via a long, moodily lit ramp, emerging into a cavernous space home to two enormous, fully restored boilers. It has a character all of its own, but Boiler House can also be a perfect blank canvas offering flexibility to play with.
Engine Room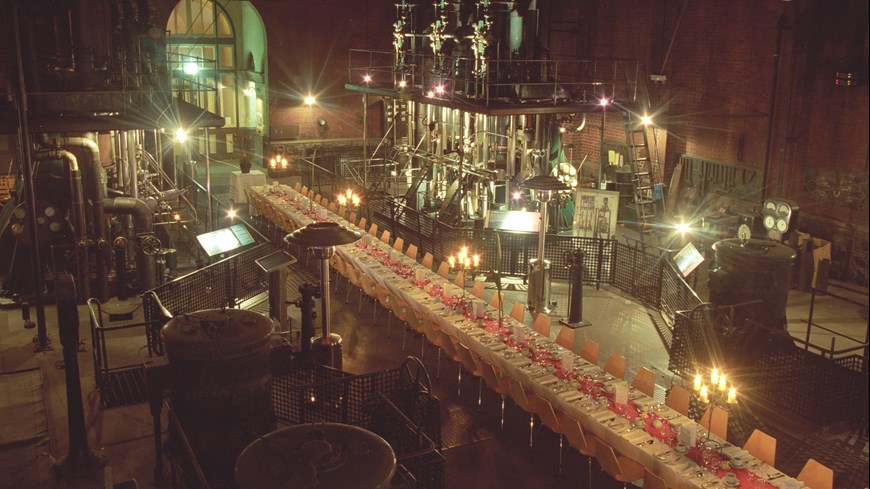 With settings running down the middle of the impressive structure and surrounded by a fascinating collection of engineering tools, equipment and relics, the Engine Room is ideal for a long-table dinner, cocktail party, product launch or corporate gathering. To top it off, we have one remaining restored and working steam pump that can be running for your event, providing a pretty out-there talking point!
Entry to the space is either via the theatrical ramp to the Boiler House, or through huge double doors opening out on to a quadrangle. During the day, this courtyard can be open to be enjoyed, and provides a beautiful entry point for bridal parties to their ceremony.
Good to know
Dance floor option, three-phase power, easy access for large equipment loads, event lighting, private bathroom access and various entry points.
Size and capacity
Space
Banquet
Banquet/ Dance 
Theatre
Cocktail
Other
Pumping Station: Boiler House
380 m2
260
220
250
350
Family Day 1,000 pax (All Pumping Station)
Pumping Station: Engine Room
350 m2
100
80
-
200
150 Wedding Ceremony
Get in touch
Phone: 13 11 02